Water Fun
Water fun or WATER FUN? Break a speed record zipping down the slide, or experience the effects of a free fall. Go down the 107-metre long wild water slide and enjoy the musical paddling pool with the youngest swimmers. Water fun with a capital 'W' for both young and old.
Five spectacular indoor water slides
Design swimming pool with musical paddling pool
107 meter long white water course
Recreational lake with recreational beach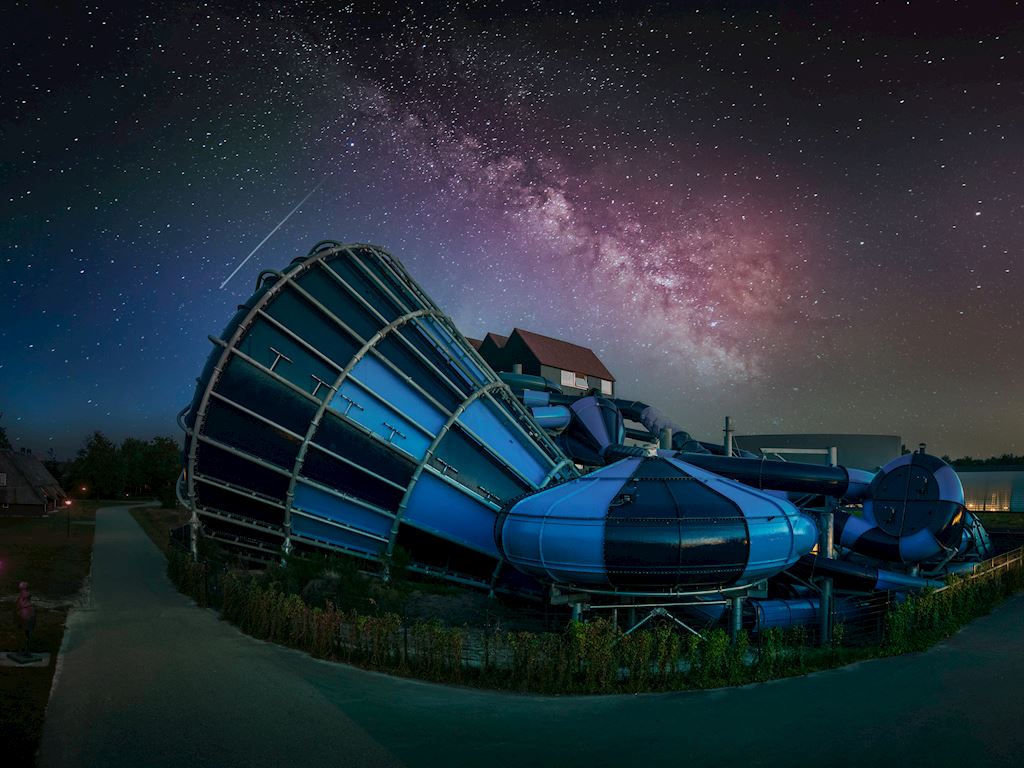 New: Subito
Experience the brand new Subito slide on 'a journey among the stars'. A spectacular tube with light effects as well as a curve in which you roll around. The Subito has it all!
Exciting, but safe
No matter how spectacular our water attractions are, the safety of our guests is, of course, a top priority. That is why we have rules for all our guests, big and small, in our water park. To slide on the waterslides, you must be at least 8 years old, 120 cm tall and hold swimming certificate A. Read more about it in
our regulations
.
All facilities
Indoor swimming pool
Competition pool
Whirlpools
White water course
2-person funnel slide
4-person tyre slide
2-person tyre slide
Speedslide
Paddling pool
Water attractions
Children's slide
Various fun activities
Beach House
Bar
Recreational lake
Play boat
Beach playground
Ferry
View accommodations
Experience the resort for yourself and book one of our farms.
Our accommodations
Download the Hof van Saksen App

Get more out of your stay! Discover all there is to do and see in and around the resort, book a table at one of the restaurants or view the resort map.